Wednesday, July 27, 2016
Visit our NEW WEBSITE
Product details of BERRISOM Chu My Lip Tint Pack (100% Authentic)
What it is
Experience a vivid pop of color onto your lips that lasts the entire day - No smudging, waterproof and transfer-free despite eating, drinking or even kissing! Berrisom's Oops My Lip Tint Pack is one of the hippest lip makeup in Korea which is highly recommended by makeup aficionados, power bloggers and even K-POP stars. It's a peel-off type of pack that leaves a vibrant color that lasts for over 12 hours without smearing or fading. This lip tint pack is enriched and fortified with premium herbal extracts such as aloe vera leaf extract, marine collagen, royal jelly extract, hyaluronic acid and honey.
How to use
On clean lips, apply a liberal amount of the lip tint pack just like how regular lip gloss is applied. Let it dry for 5 to 10 minutes (avoid rubbing the lips while still in the drying process). After 5 to 10 minutes, gently peel the lip tint pack off. Apply lip balm or lip gloss for additional moisture and gloss.
Size
15g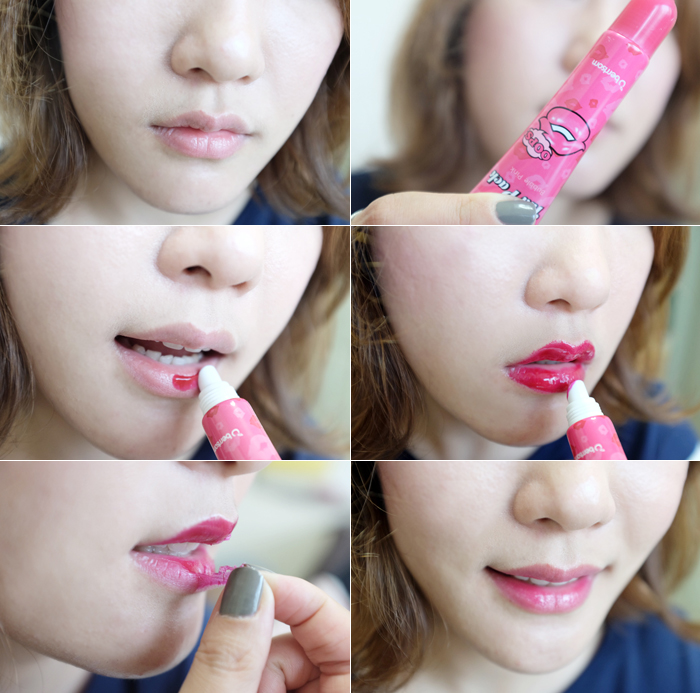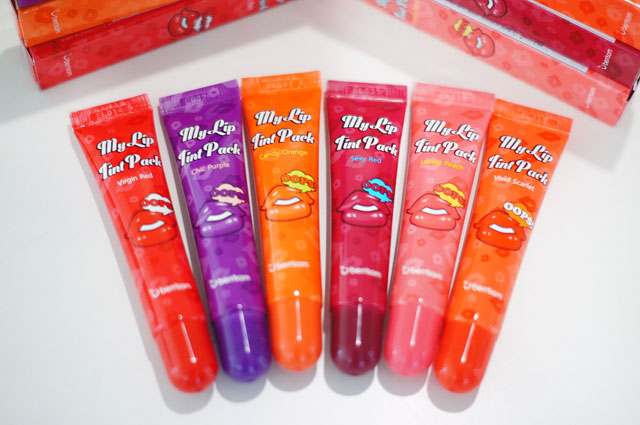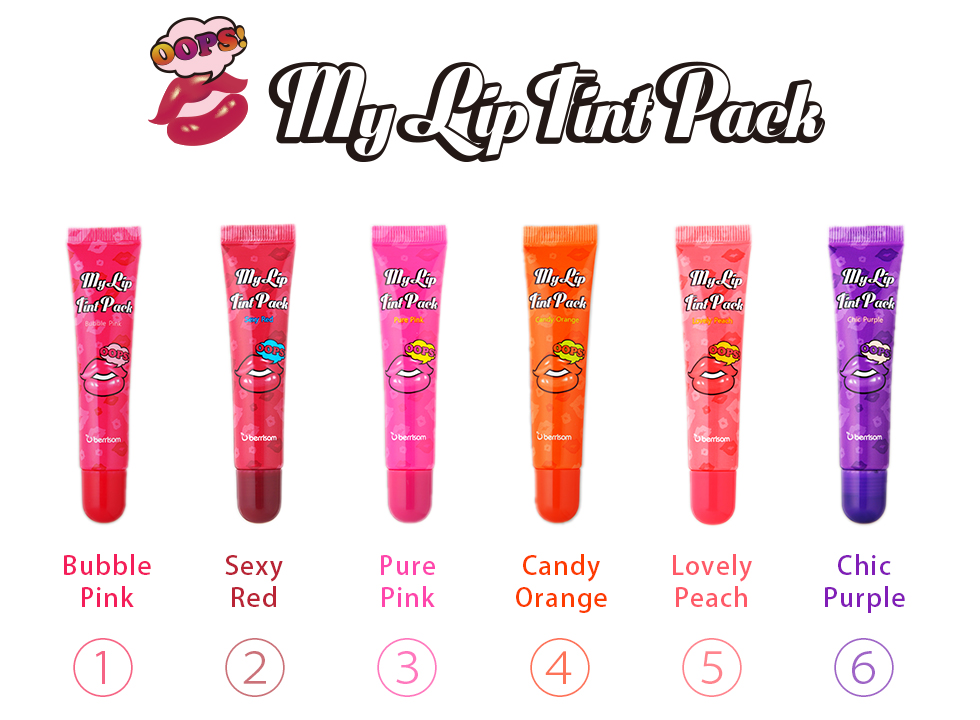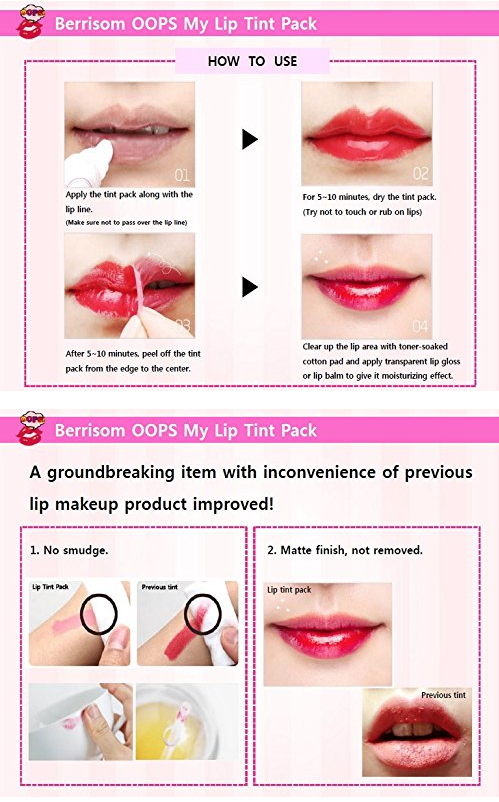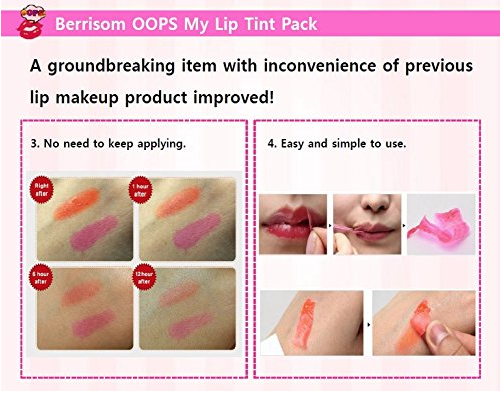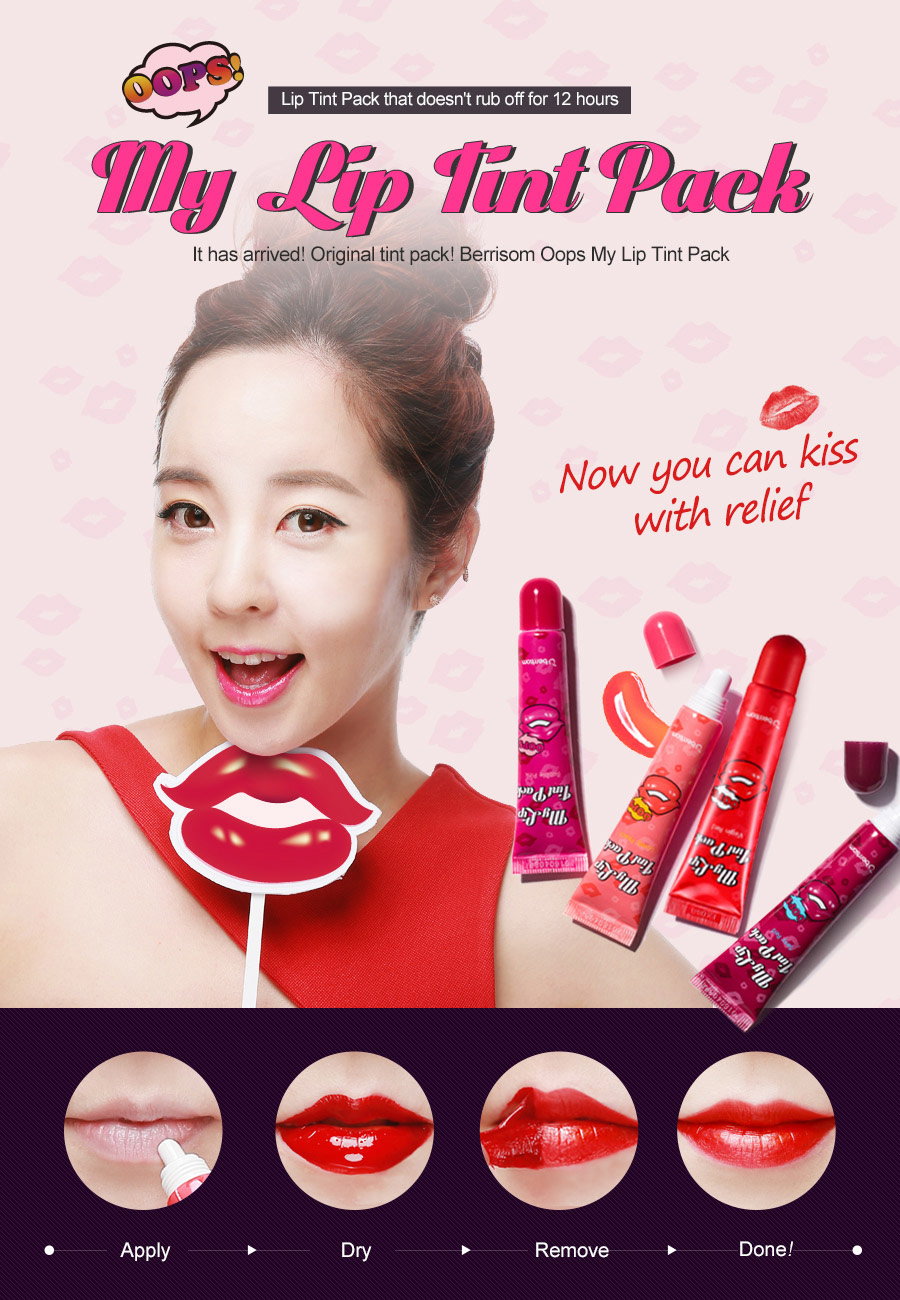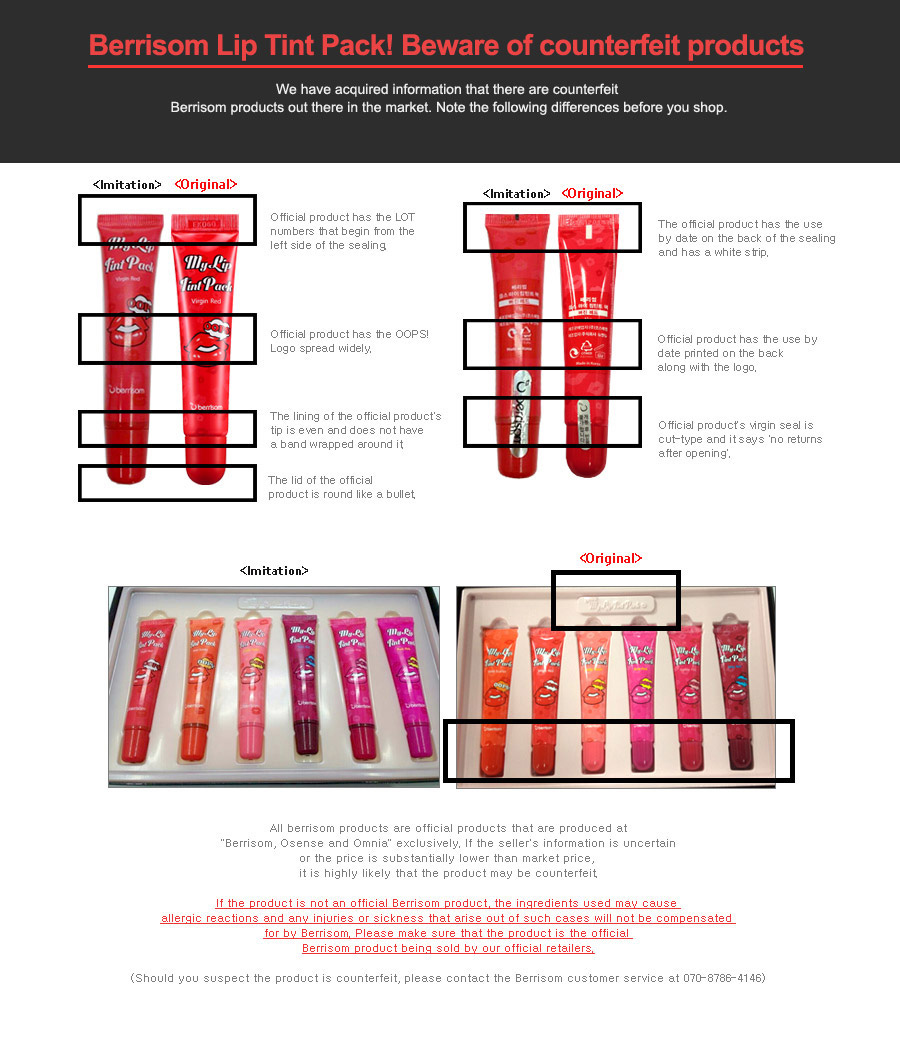 1st Floor, 41A, Jln SS 15/4B Subang Jaya 47600
Call / SMS / Whatsapp: 016-2801990
Line / Wechat: Supermodel2u
Media Featured
Facebook Page
Subscribe Via Email
Subscribe to our newsletter to get the latest updates to your inbox. ;-)
Your email address is safe with us!