Thursday, January 2, 2014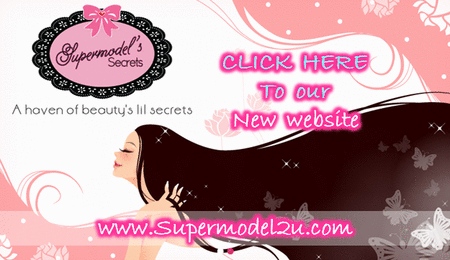 Hiya beautiful!
We are glad to finally launch our new
Supermodels Secrets Beauty Store
for a
better and happier shopping experience. We heard yyour plea on having an easier website to shop online for our products as our old website as not so user friendly. We heard you and it took some time for us to put everything together and finally we launched:
our new Supermodels Secrets online store @
http://www.supermodel2u.com
It is a Mobile ready website so you can log on and purchase from your mobile too~
Register now to get a FREE RM 10 voucher!
Our old website
http://www.supermodels-secrets.com.my
will be redirected to
http://www.supermodel2u.com
Thanks again for your support all these while. We would never be able to start this new website without your support.
Checkout our latest deals below and Happy shopping dearies!
BIRTHDAY BONUS
Don't forget to register and then fill in your profile with your birthday in the full profile section and save it so that we can keep track of your birthday for birthday bonus/deals in 2014 onwards!
Xoxo,
Supermodels Secrets
1st Floor, 41A, Jln SS 15/4B Subang Jaya 47600
Call / SMS / Whatsapp: 016-2801990
Line / Wechat: Supermodel2u
https://www.facebook. com/iloveSupermodel2u
Media Featured
Facebook Page
Subscribe Via Email
Subscribe to our newsletter to get the latest updates to your inbox. ;-)
Your email address is safe with us!